Wild Weather and Wartime Huts at Tagua Bay
3 December, 2018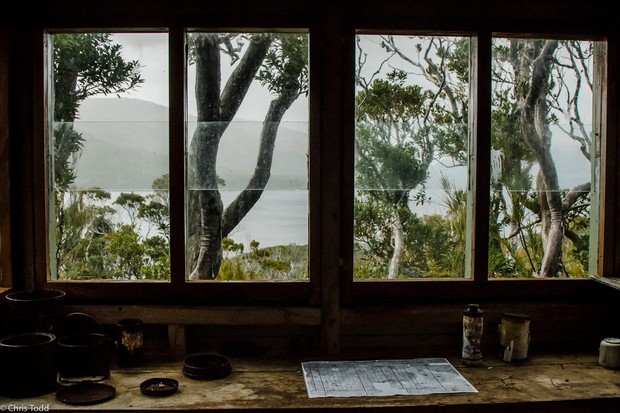 Image (c) C Todd
Coming in through the heads of Carnley Harbour is always a great start to the day, and this morning was no exception with Mother Nature at her spectacular and stormy best. The strong winds, however, did not deter the hundreds of Shearwaters we encountered either bobbing on the rise and fall of the ocean or expertly skimming over its surface in stealth fighter pilot mode.
When faced with weather like this, we're reminded that expedition cruising is all about being flexible, and making the most of the conditions at the time. Today, the somewhat sheltered Tagua Bay provided our only option for landing but, as always the case on these islands, once you make it ashore the incredible scenery, wildlife and forests of moss and lichen-covered Rata and Dracophyllum take care of the rest.
Walking up to one of the old wartime coast-watchers huts with the wind whistling through the Rata above and delicate spider orchids carpeting the forest floor below is a surreal experience we're not likely to forget. Thoughts here always turn to the young men who spent years watching for German ships during World War II (they saw none!) and biding their time playing cards.
Once back on-board Spirit of Enderby, and after a hearty curry lunch perfect for the conditions from the galley crew, we steamed up the northern arm of Carnley Harbour. With winds reaching 70 knots reminding us why this region is known as the Furious Fifties, and the sheer power of the weather in these latitudes, we cleared the heads setting sail for Macquarie Island.