Heritage Expeditions was formed in 1985, as a way of increasing awareness and conservation of the natural world through responsible expedition travel. Its founder Rodney Russ was a biologist working for the New Zealand Wildlife Service. Through his work on Kakapo, Black Robin and other endangered species he appreciated that rather than locking wilderness areas away, it was important to share them with people so that they might become "ambassadors" advocating and supporting conservation efforts. He has long held the view that conservation and responsible travel are partners, that together can achieve what might otherwise be unachievable.

From those small beginnings the company, which is still family owned, operates its own Polar Research Vessel, Spirit of Enderby, on expeditions to Antarctica, the Subantarctic, through the Pacific and the Russian Far East. Each expedition is meticulously planned and led ensuring that passengers (maximum of 50) maximize every opportunity they have to learn and experience as much as possible about the region, while at the same time minimising the impact of their visit.
Today Heritage Expeditions works from modern purpose built offices in Christchurch, New Zealand. When booking with us you will benefit from the enormous wealth of experience, knowledge and passion of the staff for the destinations we visit.
To Contact our office please click here.
SUSTAINABLE TRAVEL INTERNATIONAL

AUSTRALIAN GEOGRAPHIC SOCIETY
NEW ZEALAND GEOGRAPHIC

IAATO

ENDERBY TRUST

BIRDLIFE INTERNATIONAL
ANTARCTIC HERITAGE TRUST
ADVENTURE TRAVEL TRADE ASSOCIATION MEMBER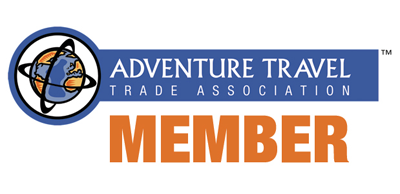 Travelling with Heritage Expeditions is to travel responsibly. As biologists and ornithologists, we are intimately aware of the many issues that confront animals and their habitats, the world's oceans and isolated ethnic groups. We also take action: we actively contribute to the conservation of the places we visit in several ways; we 'buy local' and employ locally; we make sure that travellers are respectful of local customs and traditions; and we dispose of waste responsibly.
Conservation
Heritage Expeditions supports conservation by providing advocacy through responsible travel and providing funds and logistical support for research and management. For our Russia 2013 season we have continued our association with BirdLife International as a Species Champion for the Critically Endangered Spoon-billed Sandpiper. In addition to our providing transport and logistics for several researchers, we are committed to making financial contributions as a company and welcome our guests to join us in support of this programme. All funds donated will be spent on BirdLife International's activities preventing extinction. 70% goes to the Spoon-billed Sandpiper conservation project directly and 30% is retained and pooled with other contributions to fund three other vital aspects of BirdLife International's work:
1. To fund vital development of conservation (capacity) for Critically Endangered species who do not yet receive support.
2. A contribution to the BirdLife Partnership's International Science, Policy, Advocacy, Conservation and Coordination work that underpins the programme.
3. Vital communications and publicity that raises international awareness of the extinctions crisis and promotes the programme to help recruit new BirdLife Species Champions.
We also make significant annual contributions to the New Zealand Department of Conservation, the Tasmanian National Parks and Wildlife Service, Antarctic Heritage Trust and the Russian State Reserve Agency. In addition to these contributions, Heritage Expeditions provides transport of freight and personnel to and from nature reserves. We support the New Zealand Meteorological Service and non-governmental research agencies, including the World Wildlife Fund (Russia) and the University of Canterbury. For the 2013-2014 season we have chosen our January Antarctic voyage to promote as well as collect and submit donations for The Last Ocean Charitable Trust. The organisation was established in August 2009 to raise awareness of the unique values of the Ross Sea. The Trust's objectives are:
1. To raise public awareness of the Ross Sea being the last large, intact ocean ecosyst-em on Earth.
2. To educate the public on the value of the Ross Sea ecosystem to humanity and science.
3. To educate the public on the unique dynamics of a relatively untouched marine ecosystem and how human impact could change these dynamics.
4. To promote the Ross Sea as a unique ecosystem requiring protection from human influence.
For more information about the Trust and the issues facing the Ross Sea, please visit www.lastocean.co.nz
We travel in small groups and endeavour to maintain a guide-to-client ratio of 1:12. Each expedition is led by an experienced Expedition Leader who is familiar with the region being visited. When selecting our specialist expedition equipment, vehicles and vessels, we research carefully to ensure that they are the most suitable and the most environmentally responsible. All waste generated on our expeditions is disposed of in a responsible manner: onboard it is treated as prescribed by MARPOL and on land expeditions recycling is encouraged. Non-recyclable waste is brought back for disposal at approved sites.
Heritage Expeditions owns and is covenanted to protect an area of native forest in New Zealand. We employ a part-time Conservation Officer for the purposes of predator control and native species replanting. We partner with the Enderby Trust to provide scholarships for young people, who could not otherwise afford to travel, to join our expeditions. Heritage Expeditions holds active membership in a number of conservation and travel organisations, including the International Association of Antarctic Tour Operators (IAATO) which promotes responsible travel to Antarctica.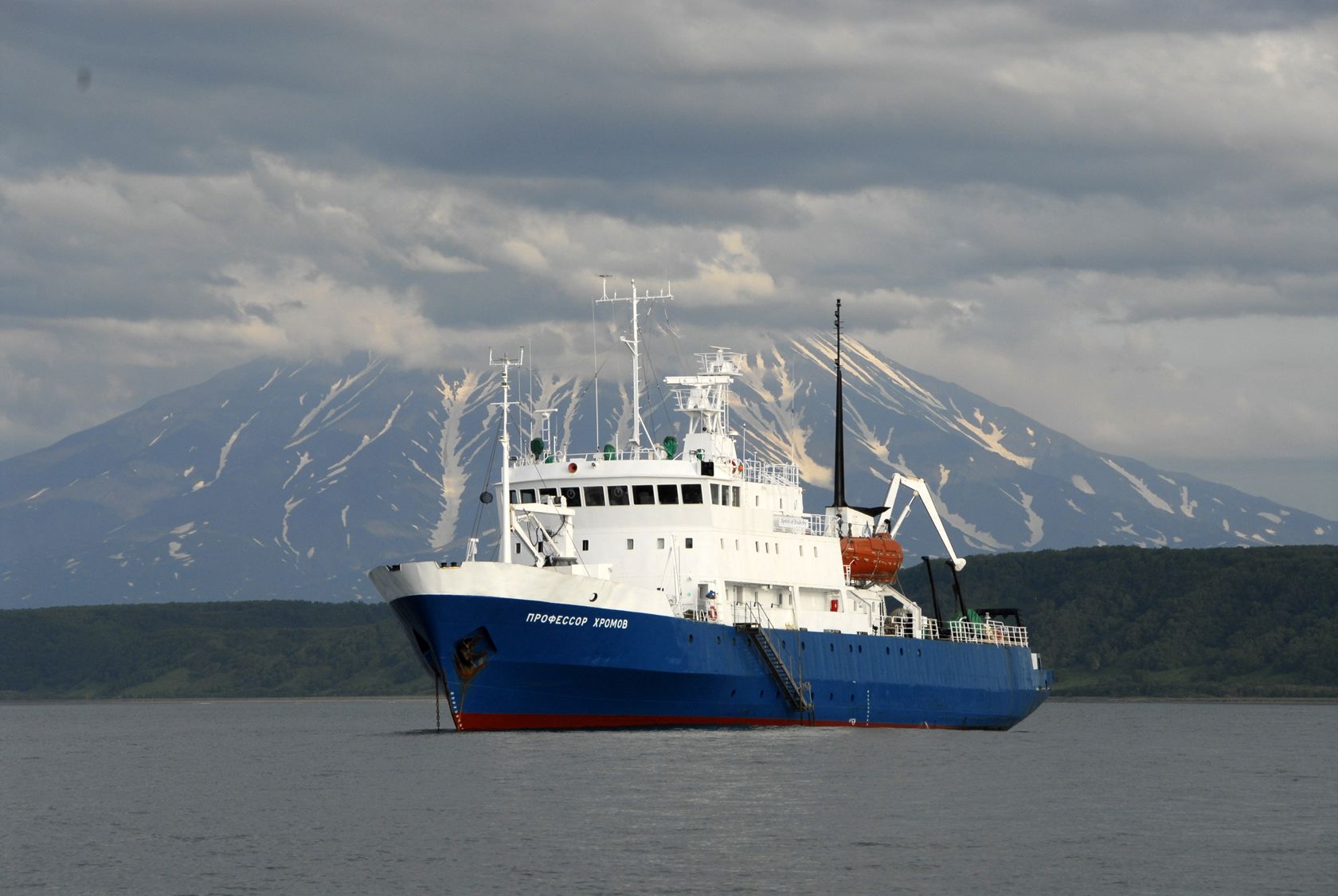 Our ship - The Spirit of Enderby:

The Spirit of Enderby (Professor Khromov) is a fully ice-strengthened expedition vessel, built in 1984 for polar and oceanographic research and is perfect for Expedition Travel.
She carries just 50 passengers and was refurbished in March 2013 to provide comfortable accommodation in twin share cabins approximately half of which have private facilities. All cabins have outside windows or portholes and ample storage space.
On board there is a combined bar/library lounge area and a dedicated lecture room. The cuisine is excellent and is prepared by top NZ and Australian chefs.

The real focus and emphasis of every expedition is getting you ashore as often as possible for as long as possible with maximum safety and comfort. Our Expeditions are accompanied by some of the most experienced naturalists and guides, who have devoted a lifetime to field research in the areas that we visit. The ship is crewed by a very enthusiastic and most experienced Russian Captain and crew.
The name Spirit of Enderby honours the work and the vision of the Enderby Brothers of London. The Enderby Captains were at the forefront of Antarctic exploration for almost 40 years in the early 1800s. It also celebrates Enderby Island, arguably the greatest Subantarctic Island in the world.
Technical description:
Classification: Russian register KM ice class
Year built: 1984
Accommodation: 50 berths expedition
Shipyard: Finland
Main engines: power 2x1560 bhp (2x 1147 Kw)
Register: Russia
Maximum speed: 12 knots (2 engines),
Cruising speed: 10 knots(one engine)
Bunker capacity: 320 tons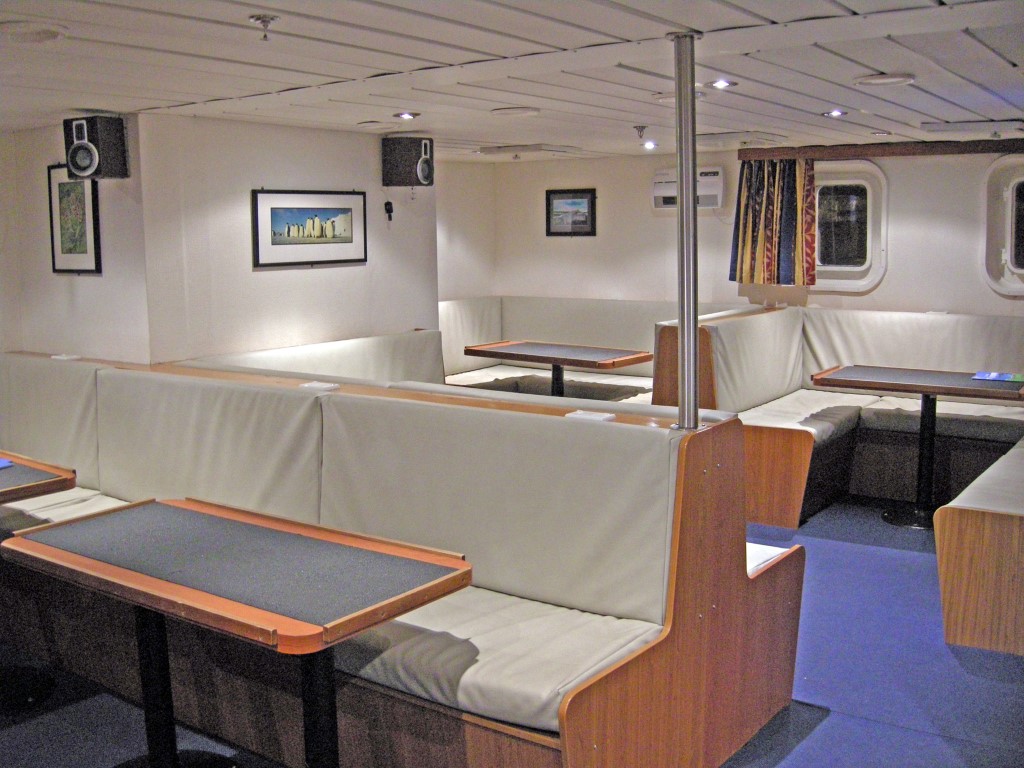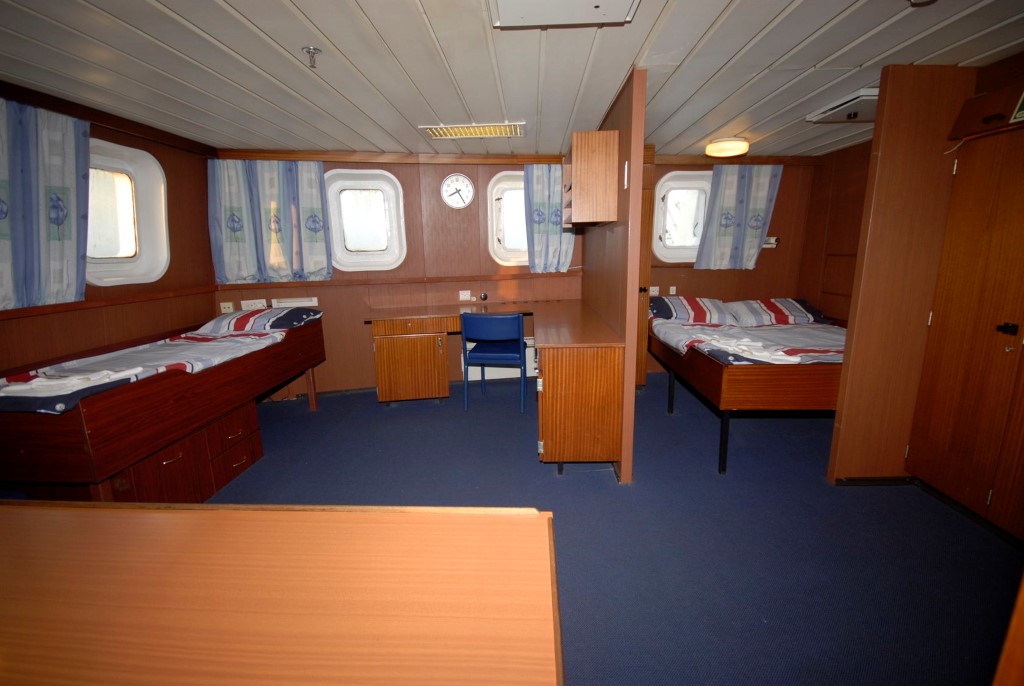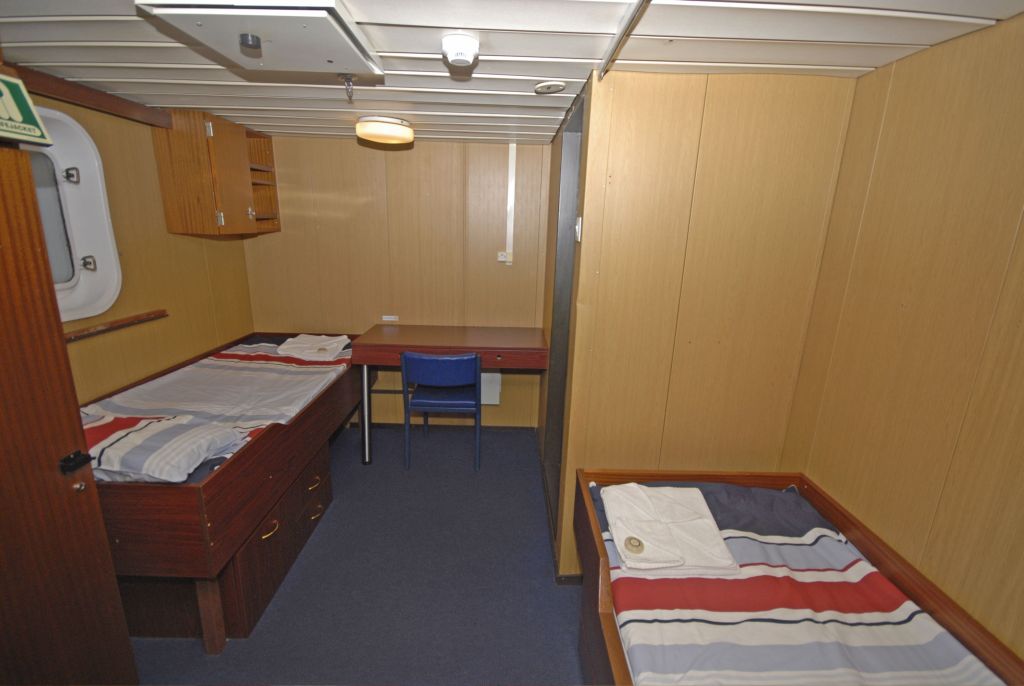 Cabin details:
Heritage Suite: Has a large lounge area, a separate bedroom with double bed, a single bed in the lounge, writing desk, wardrobe, drawers. There is a private bathroom with shower, toilet and washbasin. There are large forward and side facing windows to allow great views.
Mini Suites: Have a separate bedroom with a double bed and a single bed or a sofa in the lounge, wardrobe, drawers, a desk and a private bathroom with shower, toilet and washbasin. The Mini Suites have windows.
Superior Plus cabins: Have two lower berths, wardrobe, drawers, desk, a private bathroom with shower, toilet and washbasin. These cabins have windows.
Superior cabins: Have bunks (an upper and lower berth), wardrobe, drawers, a desk, a private bathroom with shower, toilet and washbasin. These cabins have windows.
Main deck cabins: Have two lower berths, wardrobe, drawers, a desk, washbasin and porthole. The nearby showers and toilets are shared with other Main deck cabins.
Main deck triple: Has one bunk (one upper and one lower) and one lower berth, wardrobe, drawers, a desk and wash basin. The nearby showers and toilets are shared with other Main deck cabins.
Deckplan:
Location: