About Heritage Expeditions
Heritage Expeditions was formed in 1985, as a way of increasing awareness and conservation of the natural world through responsible expedition travel. Founded by Rodney and Shirley Russ, Rodney was a biologist working for the New Zealand Wildlife Service. Through his work with Kakapo, Chatham Island Black Robin and other endangered species he appreciated that rather than locking wilderness areas away, it was important to share them with people so that they might become 'ambassadors' advocating and supporting conservation efforts. He has long held the view that conservation and responsible travel are partners, that together can achieve what might otherwise be unachievable.
From those small beginnings Heritage Expeditions, which is still family-owned and run, now by Rodney and Shirley's sons Aaron and Nathan Russ, operates its own ships – 140-guest expedition ship Heritage Adventurer, 18-guest expedition yacht Heritage Explorer, and 50-guest Polar Research vessels Spirit of Enderby (Professor Khromov) and Akademik Shokalskiy – on expedition cruises to Antarctica, the Subantarctic Islands of New Zealand and Australia, through Indonesia, Papua New Guinea, Solomon Islands and Vanuatu, the Russian Far East and coastal New Zealand. Each authentic, small-ship expedition cruise is meticulously planned and led ensuring expeditioners maximise every opportunity they have to learn and experience as much as possible about the region, while at the same time minimising the impact of their visit.
Today Heritage Expeditions works from modern purpose-built offices in Christchurch, New Zealand. When booking with us you benefit from the enormous wealth of experience, knowledge and passion of our team for the destinations we visit.
---
Our Affiliates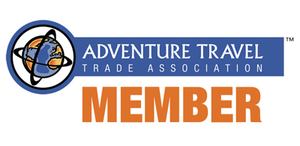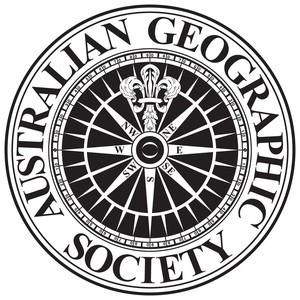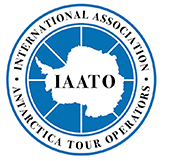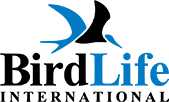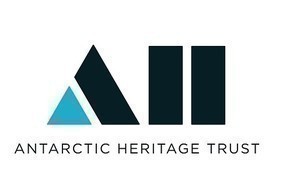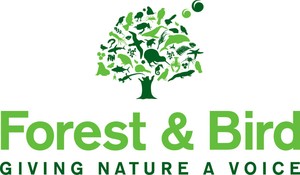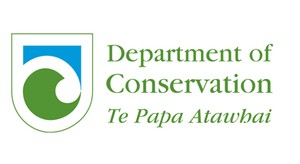 ---
Where We Go
---
"we have soared with the albatross, gamboled with the dolphins and felt what it takes to live in the Southern Ocean".
Steve, USA (past expeditioner)
Many thanks again for two truly splendid trips. It is a privilege to take part on such adventures and I appreciate the hard work (and stress!) and the team effort that goes into the organisation of such challenging trips. The Kuril Island and the Kamchatka trips were very special and I'm about to relive ...
Jenny
Forgotten or not, my voyage south was quite simply the highlight of my life. I may be back on dry land, but the waves continue to rock me.
Anne-Sophie Page
Dear Rodney I'm now back in the UK, with time to reflect on the amazing experience of the last 2 1/2 weeks.... It was a trip quite unlike anything I had experienced before, to such a remote and exciting place, with wonderful wildlife, scenery, geomorphology, history and culture, that it is difficult to ...
Tim
Highlights for me were seeing a false killer whale, all the kakariki and the regeneration of the forest of Raoul – and not falling in the tide!
Marleene
I am so sorry it has taken me this long to write to you all and thank you for the most extraordinary experience of my life. I traveled with Samuel, Agnes, Helen, David, Andrew, Connor, Matt and Dr Pat and Leanne of course, to the Ross Sea back in February this year. My husband James ...
Kathleen
I participated in the Galapagos of the Southern Ocean trip, commencing on Dec 9th, 2012. I very much appreciated the opportunity to visit a part of Tasmania that has interested me for a long time, and to step ashore on Macquarie Island was an amazing experience. To be able to experience the vast colonies of ...
Alison
It was a great experience to travel with Heritage to the 'Top of the world' – Wrangel & Herald Island and the Chukotkan coast. Organisation was great, food on board excellent, the zodiac excursions and landings professional. I have escorted a lot of Arctic cruises and photographic trips in Svalbard/Spitsbergen and can highly recommend this seldom ...
Joerg Ehrlich, CEO DIAMIR Erlebnisreisen
I'm back home in the cold and wet with 6.5 hrs. of daylight and a lot of really good memories from the trip. I would like to thank you all for making it such a wonderful trip filled with so many different things to see, the cetaceans were especially good for me.
Graham
Thanks for a truly wonderful trip. A great insight into the lives of the people of the Solomon islands and of Vanuatu. Wonderful snorkelling opportunities. A great crew! Thank you Aaron for yr very capable and calm leadership. Thanks to Suzanne for yr knowledge of local customs and the informative notices pinned up daily. Katrin ...
Sandra Morris