Humpback Whales and Chinstrap Penguins at Balleny Islands
3 February, 2019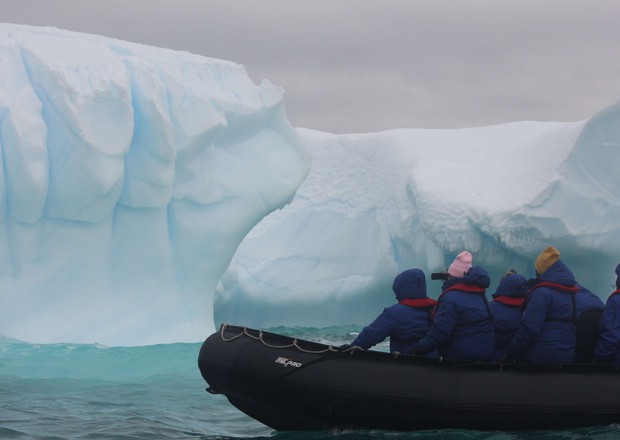 Image (c) Heritage Expeditions
Yesterday we saw our ninth species of penguin and enjoyed watching of a pod of 12 Humpback Whales as we navigated the startlingly barren and hauntingly beautiful Balleny Islands on our 'In the Wake of Scott & Shackleton' expedition.
Observing Chinstrap Penguins as we Zodiac cruised along sections of the 160-kilometre volcanic island chain's imposing sheer ice cliffs, ice caps, glaciers and icefalls these plucky birds call home proved endlessly fascinating, with their on land speed and agility surprising many. Later, while exploring the rugged west coast of these rarely seen and spectacular islands aboard Spirit of Enderby we were privileged with the special viewing of a pod of a dozen Humpback Whales. The graceful giants' passage providing a memorable finale on our day at the islands and much dinner conversation.
This morning we left the Antarctic Treaty Zone and are now north of 60°s. We have been enjoying favourable sea conditions since we left Antarctica and in two days and we will be at Campbell Island, ready to set foot on land again.