Cruising the Ross Sea Ice Shelf with Orcas, Penguins and Seals
25 January, 2019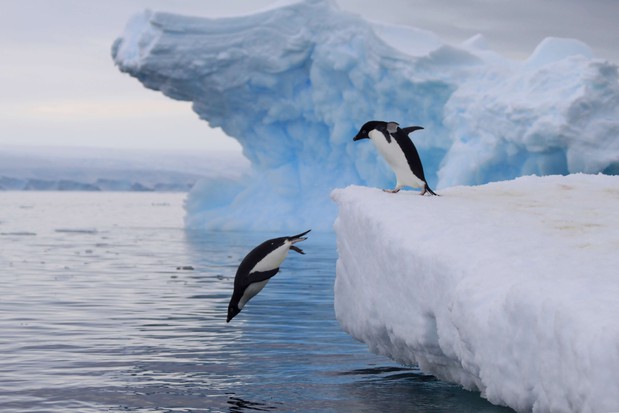 Image (c) K Ovsyanikova
After six days at sea skirting a major low depression occupying the North-West region of the Ross Sea we are met with spectacular blue sky, sun and almost no wind as we pull up to the dizzying cliffs of the Ross Ice Shelf, its endless icy expanse mirrored in the water below, in the early hours of the morning. Incredibly, we are here 178 years to the day Sir James Clark Ross discovered his "Ice Barrier", and the sight of it this morning is no less spectacular as we imagine it would have been back then.
Cruising its ragged edge we spot increasing numbers of Adélie Penguins drifting on enormous chunks of ice, along with the special sighting of the first two Emperor Penguins of our voyage. As our expedition continues we are treated to two incredible Orca encounters with a pod of around 20 patrolling the icy cliff and creating some stunning photo opportunities with their distinctive markings framed by the frozen backdrop and peaked trifecta of Mount Terror, Erebus and Terra Nova. This is followed by a rare and extended visit from a similarly-sized pod which swims right up to our ship Spirit of Enderby quizzically eyeing us in a close encounter we're still talking about late into the evening.
This afternoon, while exploring the Northern Coast of Ross Island, we land at Cape Bird and enjoy two-and-a-half-hours in the company of thousands of Adélie Penguins and their chicks, the occasional skua and their young, and around nine Weddell Seals languishing among the flurry of activity and all packing the black gravel beach we've discovered. Back on board and after a hearty dinner from the team in the galley, the excitement of the day continues into the evening with a spectacular light show as the sun melts into the Transantarctic Mountains.