Cruising alongside a North Pacific Right Whale
23 June, 2019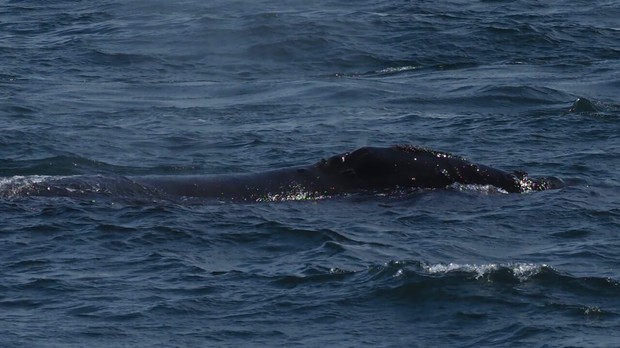 Image (c) Heritage Expeditions
The wildlife rich Commander Islands off the coast of Kamchatka have proved a highlight on our voyage with some seriously impressive cetacean spotting including an unforgettable two hours cruising alongside one of the world's rarest whales - a North Pacific Right Whale.
With numbers believed to be as low as 430, it was a rare privilege to accompany this mammal as it made its way to a shallow bay on Medny Island, and our second sighting of these whales in the Russian Far East in the last two years. During the day we enjoyed watching Sperm Whales fluking alongside Spirit of Enderby, while Humpback and Baird's Beaked Whales were also spotted.
Other wildlife encounters included Sea Otters and their pups, Tufted and Horned Puffins and Steller's Sea Lions. And when it came time to leave we were given a special Orca escort from a pod of Killer Whales surrounding our ship as we sailed west.
In the bar that evening we toasted the day's successes with vodka as part of our Russian night celebrations with dancing and singing in the bar before a special Russian dinner.