Cloudy With A Chance of Scones
6 December, 2018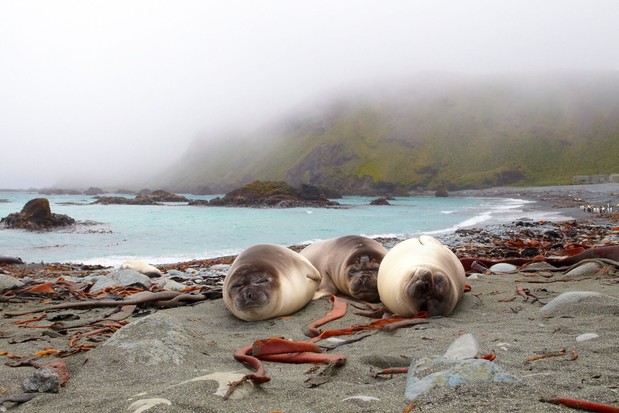 Image (c) Heritage Expeditions
A more traditional Subantarctic day greeted us this morning for Day 8 on our 'Galapagos of the Southern Ocean' adventure. The increased winds saw Spirit of Enderby restlessly pulling at her mooring from our anchorage at Buckles Bay as low clouds covered Macquarie Island and passengers enjoyed another visit from the resident Orca.
Conditions were manageable at the beach, so we donned our wet weather gear and headed into 'town' - the station/home base for those on Macquarie. Elephant Seal weaners greeted us at the beach with their shining, big black eyes as we split into groups for the tour of the isthmus and station.
Gentoo Penguins, Macquarie Island Shags and even a Skua with a small chick were seen as we criss crossed the isthmus, heading towards tea and scones in the Mess. Sadly, we said our farewells to this little island, now understanding why Sir Douglas Mawson called it "one of the wonder spots of the world", tracking north-east to Campbell Island.