Changing Course
6 January, 2019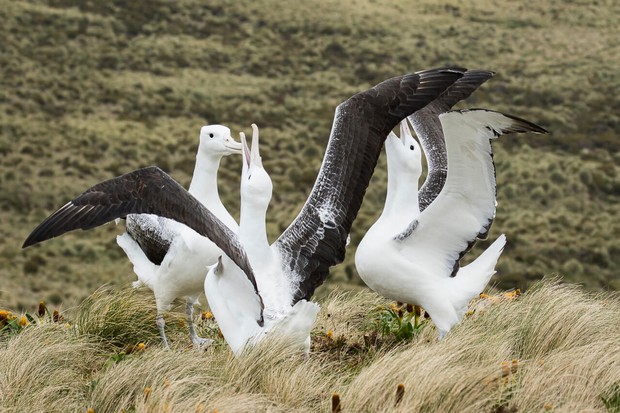 Image (c) C Todd
From the outset, our 2019 'Forgotten Islands of the South Pacific' expedition was marred by a foul weather system on the horizon. In order to get the most from of our voyage we made the decision, just before leaving Bluff, to pull the plug on The Snares and run the expedition in reverse, with the plan of picking up The Snares on the way home in, hopefully, clearer weather.
After a rocky outset with heavy seas giving us sleepless nights, the calm and tranquillity of Perseverance Harbour was met with glee. The past day-and-a-half have seen us undertake Zodiac cruises of the kelp-lined inner and outer harbour with an energetic team hiking the epic Northwest Bay's sprawling fields of megaherbs, clifftop views and Southern Royal Albatross colonies, with another scaling Mount Honey, its stunning vistas a great way to start the year.
The fantastic experience of witnessing the Southern Royal Albatross' other-worldly courtship displays at Col Lyall gave much to discuss back aboard Spirit of Enderby, as we set course for the Auckland Islands hoping for peaceful, calm seas.