Brilliant Birding on Day 2 of Western Pacific Odyssey
16 March, 2019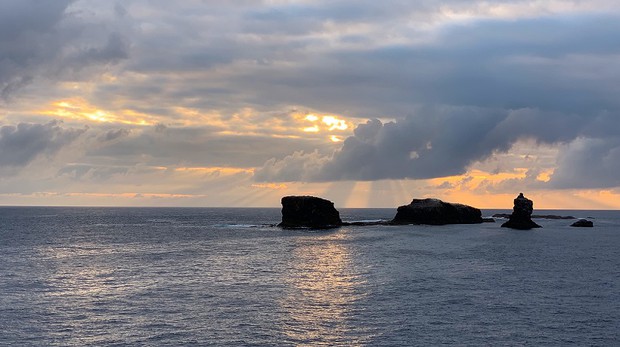 Image (c) Helen Ahern
Early this morning we approached the Mokohinau Islands - a special nature reserve consisting of several islands which lie 100-kilometres northeast, off the coast of Auckland. Due to their isolated location on the edge of the continental shelf, these Islands are home to a number of unique wildlife species. The skies were clear and visibility was excellent as we passed Maori Rocks where Australian Gannets and Grey Ternlets were spotted and large 'boil ups' of fish attracted numerous Silver Gulls.
Sailing out to the 200-metre contour line we ticked off sightings of the species many wanted to see including the infamous New Zealand Storm Petrel, once thought extinct it was rediscovered in 2003 by one of our current on board guides Ian 'Sav' Saville.
Other species sighted today include Cook's Petrel, Rycroft's Petrel, Black Petrel, Black-winged Petrel, Buller's Shearwater, Flesh-footed Shearwater, Fluttering Shearwater, and White-Fronted Tern. Later in the day we enjoyed the company of Bottlenose Dolphins, Pilot Whales and suspected False Killer Whales as we cruised off the coast of New Zealand.