16 Dec 2020
Antarctica Rocks Lorde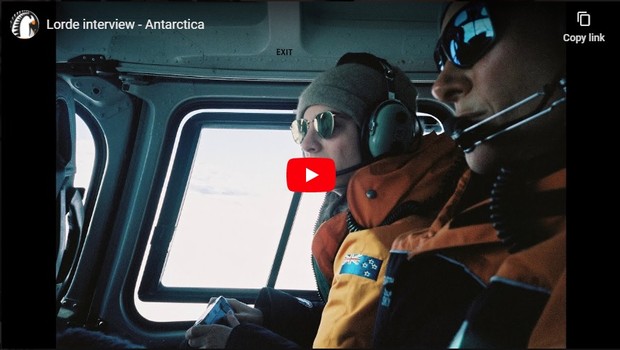 New Zealand music royal(s)-ty Lorde has described her visit to the Ross Sea, Antarctica, as her ultimate rock 'n' roll moment.
"It is the coolest thing that will ever happened to me," the Grammy award-winning superstar behind hits Royals, Yellow Flicker Beat and Green Light said of her five days spent shadowing scientists surveying Adelie Penguins and taking weather recordings at Scott Base in 2019.
"I have never been somewhere where I felt such reverence for nature in its pure form," the Kiwi singer said in Antarctica New Zealand's video interview above.
"You feel such respect and gratitude for being allowed to be there."
Having been obessed with Antarctica from a young age, Lorde has penned a book, Going South, from her adventure on the frozen continent and confessed the great vastness continued to fill her dreams months after her visit.
If, like Lorde, you dream about visiting Antarctica you can find out more about Heritage Expeditions bucket list, 30-day expedition cruises down to the Ross Sea, Antarctica here.