Russian Far East Cruises 2022
One of the least visited wilderness areas on the planet!
At Heritage Expeditions, we have had a long association with the Russian Far East, having operated our first voyages back in 1993. For our upcoming Russia Season 2022, we proudly continue our tradition of exceptional, personalised expeditions with the introduction of our new flagship, the 140-guest Heritage Adventurer. Often referred to as the 'Grande Dame of Polar Exploration' due to her celebrated history and refined design, Heritage Adventurer was purpose built for Polar exploration with highest passenger ship ice class rating (1A Super).
The Russian Far East is an incredibly amazing place – an isolated region which hasn't been organised and commercialised, and where visitors must travel on nature's terms. Travellers who are looking to experience a genuine journey, and not a tour, need look no further. From rambling Polar bear cubs to pods of feeding whales, and from massive cliffs abounding with seabirds to isolated villages and sweeping tundra landscapes, each day is an epic adventure of discovery. Whether you're a birder, photographer, historian, wildlife enthusiast, or simply an adventurous spirit, these expeditions offer an unparalleled wilderness experience.
FREE Flights & Hotel Package: Book by 31 Jan 2022 and get FREE Anchorage-Nome Return Flights & one pre-cruise hotel night (value US$750 per person). Applicable to new bookings only for Chukotka: Where Russia's Day Begins departing 10 July 2022 and Across the Top of the World departing 21 August 2022.
SAVE up to 40%: Book by 31 Jan 2022 and SAVE 40% off the berth rate on Worsley and Heritage Suites and 30% on the berth rate of Deck 4 and 5 Staterooms and Single cabins. Applicable to new bookings only for Jewel of the Russian Far East departing 4 September 2022. All Triple berths excluded.

Wrangel Island...a treasure trove of Arctic biodiversity and Polar Bear denning capital of the world.
Chukotka...experience the warmth of local hospitality and cultural festivals, and discover Arctic wildlife.
Kamchatka...land of volcanoes, haven for brown bears, thousands of migratory birds and striking landscapes. Guests on 'Jewel of the Russian Far East' will enjoy a complimentary helicopter excursion to Lake Kuril, a hot spot for Kamchatka Brown bears.
Kuril Islands...these spectacular, geologically active islands attract huge numbers of seabirds and cetaceans.
Commander Islands...a haven for Northern Fur Seals, over 200 bird species, Steller Sea Lions and Sea Otters, and an abundance of whales.
Hokkaido Island...Japan's last frontier – the northernmost, least developed island – home to the Red-crowned Crane, volcanoes, hot springs, the largest wetland and indigenous Ainu people.
Jewel of the Russian Far East: Kamchatka Coast
Photography by Sergey Dolya
Polar Bears of Wrangel Island
Heritage LIVE Replay Video
Russian Far East 2022 Season
---
About Heritage Expeditions
Ambassadors for conservation, pioneers of discovery, and leaders in expedition travel to the world's best-kept secrets.
Experience
For over 35 years, Heritage Expeditions has pioneered voyages to some of the most wild and biologically rich regions on the planet. Our mission is to increase awareness and conservation of the natural world through responsible expedition travel.
Expert Team
Our team of naturalists, historians, biologists and ornithologists bring an enormous wealth of experience, knowledge and passion to our expeditions, both in the field and onboard our ship during our lecture series.
Our Ships
Our new flagship, the 140-guest Heritage Adventurer, combines the highest passenger ship iceclass rating with an international flair and luxury amenities. Our 50-guest Spirit of Enderby, offers a casual and intimate experience with comfortable cabins, cuisine prepared by top NZ chefs and experienced Russian officers and crew.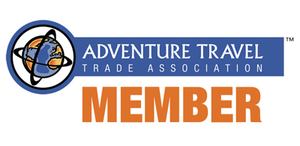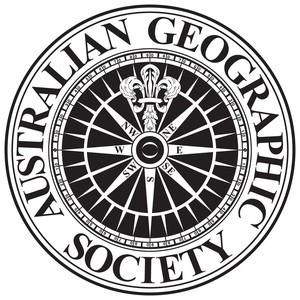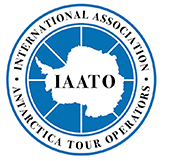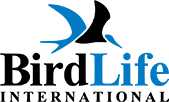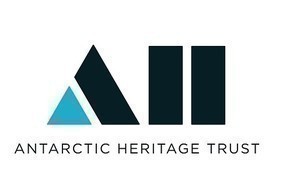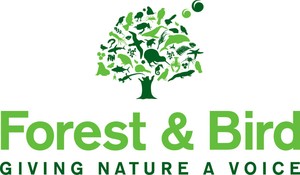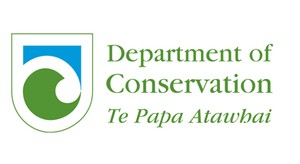 Introducing: Heritage Adventurer
Heritage Adventurer is a true pioneering expedition vessel of exceptional pedigree. Setting a peerless standard in authentic expedition travel, Heritage Adventurer (formerly known as MS Hanseatic) brings an impressive history of Polar exploration. Having held records for the most northern and southern Arctic and Antarctic navigations, and for traversing both the Northwest and Northeast Passages, makes Heritage Adventurer perfect for our signature expeditions. Originally designed for 184 guests, Heritage Adventurer now welcomes just 140 expeditioners ensuring spacious, stylish and comfortable voyages, while a fleet of 14 Zodiacs ensures all guests are able to maximise their expedition adventure.
Indulge in an awe-inducing Observation Lounge with library, bar and sweeping 270-degree views, or relax the Oberservation Deck with 360-degree views and comfortable sun loungers. Reinvigorate in the heated salt water pool, well-equipped gym, enclosed hot tub, sauna and steam room. Savor daily international gourmet cuisine from talented chefs across two lavish restaurants, and settle into spacious and well-appointed accommodations each night.
Technical Specs
Year Built: 1991
Shipyard: Rauma, Finland
Classification: Lloyds 1AS, GL E4
Accommodation: 140 guests
Length: 124 metres
Beam: 18 metres
Draft: 4.97 metres
Gross Tonnage: 8,378gt
Engines: 3,940 horsepower (x2)
Maximum Speed: 15 knots
Cruising Speed: 12 knots
Range: 8,600 nautical miles
Zodiacs: 14
---
Russian Far East Season 2022
Join us on one of these extraordinary voyages
Across the Top of the World: Wrangel Island
15 DAYS
24 Jul – 7 Aug 2022
7 – 21 Aug 2022
21 Aug – 4 Sep 2022 *PROMO
Special Guest Author Buddy Levy on 21 Aug 2022
Nome, Alaska and Return
Aboard Heritage Adventurer

5 days exploring Wrangel Island & Herald Island
Learn from local Wildlife Researchers
Polar bear viewing (highest density of dens in the world)
Superb birding - Emperor Geese, Snowy Owls...
Whalebone Alley and Cape Dezhnev
World's largest population of Pacific Walrus
Gray Whales, Musk Oxen, Arctic Foxes, reindeer
Mammoth tusks and skulls from Pleistocene epoch
Delve into the history – 3,400 year old Paleo Eskimo Camp and incredible story of Ada Blackjack and Karluk wreck
Hospitality of Uelen Village – one of the largest centres of Inuit and Chukchi Art in the world
*FREE Flights & Hotel Package: Book by 31 Jan 2022 and receive free roundtrip Anchorage-Nome flights & one pre-cruise hotel night in twin share (value $750 pp). Applies to new bookings only for 21 Aug 2022.
TRAVEL WITH BUDDY LEVY • WRANGEL ISLAND • 21 AUG 2022 Join Buddy Levy, highly esteemed American author and journalist, on our 21 August 2022 voyage (departing from Nome, Alaska) as he shares insights from his books and presents several on board lectures. Levy is the author of eight books including the forthcoming Empire of Ice and Stone: The Disastrous and Heroic Voyage of the Karluk (St. Martin's, Fall 2022).
Where Russia's Day Begins: Chukotka
15 DAYS
10 – 24 July 2022 *PROMO
Nome, Alaska and Return
Aboard Heritage Adventurer
Former Inuit settlement of Naukan and Cape Dezhnev, northeastern most point on continent
Intriguing archaeological site of 'Whale Bone Alley' (14th century, Yttygran Island)
Indigenous communities for Chukchi, Inuit, Even, Koryak, Chuvan and Yukaghir
Vast expansive tundra and easy spotting of Brown bears, Reindeer and Arctic foxes
Zodiac cruises to seabird-thronged cliffs
Learn about reindeer herding in the village of Konergino
3-day exploration on Wrangel Island for incredible Polar Bear viewing, walrus and a rich Arctic history
Serene Kolyuchin Inlet, a massive tidal estuary - ideal for birding, hiking and photography
Soak at Gil'mimyl Hot Springs
Search wildflower spotted tundra for the elusive Wolverine
*FREE Flights & Hotel Package: Book by 31 Jan 2022 and receive free roundtrip Anchorage-Nome flights & one pre-cruise hotel night in twin share (value $750 pp). Applies to new bookings only for 10 Jul 2022.
Jewel of the Russian Far East: Kamchatka Coast
21 DAYS
4 – 25 Sep 2022 *PROMO
Nome, Alaska to Otaru, Japan
Aboard Heritage Adventurer
VALLEY OF THE GEYSERS: Option to join an exclusive tour to the Valley of Geysers – the second largest geyser field in the world – via helicopter on Day 14.
Enjoy the Kamchatka coastline painted in autumnal colours
Kamchatka Brown Bears and walrus haulouts
Beautiful fjords and lagoons including the jaw-dropping Bukhta Natalii
Spectacular mountains, smoking volcanoes, tundra vegetation, forest-lined beaches
Reindeer, Mountain sheep, walrus, whales, Fur seals
Enjoy local hospitality in traditional villages
Wildlife-rich Commander Islands - Sea Otters, Steller's Sea Lions and Birdlife in massive numbers
Kronotskiy Reserve & Olga Bay - Gray Whales and lush forests
Visit the town of Egvekinot, built by Gulag prisoners
Spectacular Tintikun Lagoon
Zodiac cruise the Zhupanova River under the watchful eye of majestic Steller's Sea Eagles
Jaw-dropping scenery - ideal for photographers
Look for Beluga Whales as we depart Anadyr
Cross the Arctic Circle by 6WD near Egvekinot
Walks through magnificent mountain landscapes
*SAVE up to 40%: Book by 31 Jan 2022 and SAVE 40% off the berth rate on Worsley and Heritage Suites and 30% on the berth rate of Deck 4 and 5 Staterooms and Single cabins. Applicable to new bookings only for Jewel of the Russian Far East departing 4 September 2022. All Triple berths excluded.
Hokkaido: Northern Sea Circuit
13 DAYS
3 – 15 Jun 2022 NEW VOYAGE!

Niigata, Japan to Otaru, Japan
Aboard Heritage Adventurer
Circumnavigate Japan's enchanting, northernmost and least developed island
Primeval wilderness of astounding rare wildlife such as Ussuri brown bears, Yezo sika deer and Ezo red fox
Excellent bird watching, including Steller's sea eagle, Blakiston's fish owl, Black Woodpecker and White-tailed eagles
Rugged landscapes of volcanoes, plateaus and hot springs
Kushiro, the largest wetland in Japan and home to Red-crowned Crane (world's largest and rarest cranes)
Explore outlying Rebun Island and its rich flora of unique alpine flowers
Enjoy birdwatching excursions on Rishiri and Teuri-Jima Islands
Experience the culture of the indigenous Ainu people
Swathes of colourful blooming flowers for which Hokkaido is known
Spectacular UNESCO World Heritage Site Shiretoko National Park
Discover the Kuril Islands: Expedition Cruising Russia's Extraordinary Kuril Islands
8 DAYS
18 - 25 Sep 2022 NEW VOYAGE!
Petropavlovsk-Kamchatskiy to Sakhalin Island
Aboard Heritage Adventurer
VALLEY OF THE GEYSERS: Option to join an exclusive tour to the Valley of Geysers - the second largest geyser field in the world - via helicopter on Day 1.
Beautiful fjords and lagoons
Spectacular mountains, smoking volcanoes, tundra vegetation, forest-lined beaches
Otters, whales, Largha seals, Stellars Sea Lions, Brown Bears
Enjoy local hospitality in traditional villages
Birdlife in massive numbers - Puffins, Auklets, Guillemots and Murrelets
Spectacular Onekotan Lagoon
Zodiac cruise the magnificent birding cliffs of Ptich'i Rocks
Jaw-dropping scenery - ideal for photographers
Look for Orca and Sperm Whale
Explore Japanese fortifications built during World War II
Geothermal Iturup Island and hot pools
Discover the incredible Simushir and Yankicha Islands
Walks through magnificent mountain landscapes
Russia's Ring of Fire: Kamchatka and Kuril Islands
14 DAYS
15 – 28 Jun 2022
Otaru, Japan to Petropavlovsk-Kamchatskiy, Russia
Aboard Heritage Adventurer
Explore three distinct geographical regions: Kamchatka Peninsula, Commander Islands, and Kurils
Visit areas which were once 'closed' even to Russians
Search for Brown bears in Kamchatka's deep fjords
Enjoy wildflowers in bloom including stunning orchids
Learn more of the human history - visit fishing camps, abandoned submarine bases and small villages
For birders, extraordinary variety of birds - up to 14 auk species and a variety of Albatross, Petrels, Cormorants, Kittiwakes, Terns, Guillemots
Wildlife-rich Commander Islands
Zodiac cruise the Zhupanova River under the watchful eye of majestic Steller's Sea Eagles
Cetacean highlights: Fin, Sperm & Humpback Whales...
Astonishing number of breeding Auks on Yankicha
Dramatic volcanic landscapes
Enjoy a soak in local thermal hot pools of Kurils
Sea of Okhotsk: Seals, Seabirds and a Legacy of Sorrow
16 DAYS
24 Jun – 5 Jul 2022
Yuzhno-Sakhalinsk to Magadan, Russia
Aboard Spirit of Enderby
Zodiac cruise around some of the worlds largest bird colonies
Exceptional birding guillemots, auklets, puffins, fulmars, kittiwakes and more
Experience Gray Whales feeding during a Zodiac cruise
Observe haul out of thousands of Steller Sea Lions
Visit one of the largest colonies of Northern Fur Seals in the Russian Far East
Be surrounded by thousands of Crested Auklets darkening sky off Talan Island
Look out for the Kamchatka Brown Bear
Breeding sites of Bearded, Ringed, Largha and Ribbon Seals
Visit historic Okhotsk Town and enjoy a cultural display
Marvel at beautifully marked and rare Ribbon Seals
Observe majestic Steller's Sea Eagle hunting on the ice edge
Discover the region's fascinating Gulag history and tragic past
Siberia's Forgotten Coast: Kamchatka Coast
14 DAYS
28 Jun – 10 Jul 2022
Petropavlovsk-Kamchatskiy, Russia to Nome, Alaska
Aboard Heritage Adventurer
In support of Spoon-billed Sandpiper conservation through Birds Russia and BirdLife
Wildlife galore with virtually no visitors to disturb them - walrus, whales, birds, bears, Sea lions
Marine mammal spotting along Kamchatka Coast
Koryak & Chukotka Coast - uninhabited region, nearly inaccessible for independent travellers
Join researchers in their work to protect the endangered Spoon-billed Sandpiper and visit Meinypil'gyno
Meet fascinating indigenous people
Superb birdwatching - Steller's Sea Eagle, Albatross, Petrels, Auklets, Kittiwake, Puffins...
Zodiac cruise Zhupanova River looking for Largha Seals and Steller's Sea Eagles
Humpback, Orca, Sperm, Northern Minke Whales
Walrus haulout near Cape Navarin
Breathtaking snow capped mountains and volcanoes
The Northern Sea Route - Westbound: Northeast Passage
27 DAYS
8 Aug – 3 Sep 2022
Anadyr to Murmansk, Russia
Aboard Spirit of Enderby
Charter flights available from Nome, Alaska to Anadyr, Russia (7 Aug 2022)
Make history and explore one of the world's greatest seaways
Re-trace the route of legendary Polar explorer Adolf Erik Nordenskiold
Experience fascinating archaeological site 'Whale Bone Alley'
Navigate narrow fiords and search for unique wildlife
Glimpse into the past and experience the warmth of Arctic hospitality in local villages
Look for Polar Bears and cubs at Wrangel Island - the world's denning capital
Musk Oxen, Arctic Fox, Snow Geese and Snowy Owls
Observe walrus haul outs
Franz Josef Land and the famous 'Devils Marbles'
Brilliant birdingguillemots, auklets, puffins, fulmars, kittiwakes, Arctic gulls and more
Take in the spectacle of Arctic flowers blanketing the tundra
Explore the seldom visited Noviye Sebirskiye Archipelago or New Siberian Islands
Belgua, Bowhead, Narwhal, Gray and Humpback Whale
Sail the mythical waters of Chukchi, East Siberian, Laptev, Kara and Barents Sea
The Northern Sea Route - Eastbound: Northeast Passage
27 DAYS
4 – 30 Sep 2022
Murmansk to Anadyr, Russia
Aboard Spirit of Enderby
Charter flights available from Anadyr, Russia to Nome, Alaska (29 Sep 2022)
Discover the remarkable history and story of one of the world's great explorations
Relive history as we retrace the first ever transit of the Northern Sea Route
Inspired by Swedish explorer Adolf Erik Nordenskiöld's famed Vega Expedition of 1878 – 1880
Explore some of the least known and seldom visited shores on the planet
Severnaya Zemlya Archipelago, the New Siberian Islands, Novaya Zemlya (New Land), Cape Chelyuskin, De Long Islands, the Nordenskiöld Archipelago and more
Incredible wildlife encounters with Polar Bears
Look for large walrus haulouts
Whale watching with the potential to see up to 3 species
Marvel at the abundant birdlife including twitcher favourite the Ivory Gull
Created in consultation with Heritage Expedition's Russian history experts
Travel aboard Akademik Shokalskiy, participant in Soviet convoys in the 1980s and a double transit of the Northern Sea Route in 2017
For all voyages, exact landings depend on weather and ice conditions and wildlife sightings can never be guaranteed; however, our 35+ years of experience in operating expeditions mean that we are well equipped to make the most of the conditions at the time. Past trip logs and species lists are available for all expeditions.
8 Reasons To Visit The Russian Far East
Wrangel Island • Chukotka • Kamchatka • Kuril Islands • Commander Islands
Isolated Wildernesses Very Few People Have Seen
The Russian Far East is sparsely populated and largely inhabited by wildlife. Foreigners were not even permitted to visit Kamchatka prior to 1992. Still today, the extremely limited infrastructure and lack of roads make travelling here nearly impossible for independent adventurers – but ideal for expedition cruising! Far-flung and pristine Wrangel Island receives the highest level of protection and very few people are allowed to visit. Expedition cruises departing from Anadyr are the only way to explore this UNESCO World Heritage site, which hosts only a few hundred visitors each summer.

Polar Bear Denning Capital of the World
UNESCO World Heritage site, Wrangel Island, is located well above the Arctic Circle, and accessible only by expedition cruise from Anadyr. One of Russia's most treasured wildlife sanctuaries, Wrangel Island is often referred to as the "Polar Bear Maternity Ward" due to having the largest density of denning polar bears in the world – averaging between 300 and 350 maternity dens each year! The Russian Government declared this island a Nature Reserve in 1976 to protect the Polar Bears, as well as the Snow Geese and Walrus which also flourish here. Wrangel Island provides a large landmass with diverse landscapes and productive marine habitats for optimal hunting. Thanks to the nutrient-rich Chukchi Sea, Polar Bears in this region are still able to feed, despite having one month less on sea ice. Viewing mother Polar Bears and her cubs on the Island as well as on floating ice is an experience like no other.

Densest Population Of Brown Bears On The Planet
The Kamchatka Peninsula is home to around 15,000 Kamchatka Brown Bears – the densest population of brown bears on the planet. Fortunately, over 25% of this enchanting territory is protected in nature reserves. Among the largest bears in the world, they can weigh up to 700 kilograms. During summer months, June through September, they often congregate along Kamchatka's riverbeds and coastline to mate, feed on salmon and raise their young. During an expedition cruise to this region, it's typical to encounter between 40 and 80 Kamchatka Brown Bears per voyage from the safe vantage of the Zodiacs and ship. Enjoy a helicopter excursion to the massive, freshwater volcanic basin of Kuril Lake in southern Kamchatka. This UNESCO World Heritage Site and reserve is famous for the numbers of Brown Bears which bring their young to feed here.

Amazing Marine Life
Wrangel Island and Chukotka are home to the highest concentration of Walruses on Earth, and surrounding waters are important summer feeding grounds for Grey Whales from California. Haul-outs of 300 to 450 Walruses may be found along these coastlines. Beneath the deep blue waters surrounding Kamchatka lives a bounty of marine life – thousands of Sea Otters, endangered Steller Sea Lions, Northern Fur Seals, Harbour porpoises and Dall's porpoises, Largha Seals, and a range of whales including the critically endangered North Pacific Right whale, Orca, Beluga, Bowhead, Blue, Humpback, Fin, Minke and Sperm. The Commander Islands are a thriving hotspot for cetaceans, with an impressive 21 migratory whale species, including Orca, Fin, Humpback, Sperm, Fin and several species of beaked whales.

Astounding Bird Life
The impressive scale of birdlife in the Russian Far East is an extraordinary privilege to experience. Witnessing hundreds of thousands of birds is an unreal sight to behold. In Chukotka, sparse population and lack of access help preserve a remarkable diversity of fauna. There are about 220 species of birds recorded from the region, a number of which are endangered, such as the Yellow-billed Loon and Spoon-billed Sandpiper. Other common species include Brunnich's guillemot, Horned and Tufted Puffins, Little, Parakeet, Lesser and Crested Auks. Wrangel and Herald Islands are the last landfall for migratory birds flying north through Beringia in search of breeding grounds. There are 50 species regularly nesting on the islands with another 110 occasional visitors. The Russian Kamchatka Peninsula hosts a profusion of birdlife including half of the world's population of majestic Steller's Sea Eagles. Massive seabird colonies of Auklets, Puffins, Cormorants, Guillemots, Gulls, Fulmars and Kittiwakes circle and nest in the craggy cliffs.

Remote Indigenous Cultures
Russia's rugged Siberian coast hosts a number of cultural highlights tucked in amongst a profusion of wildlife and dramatic tundra landscapes. Spend a day enjoying the colourful annual Beringia Arctic Games and Chukotka Cultural Festival which celebrates the indigenous communities of the Siberian Arctic through traditional song and dance performances, food, whale-skin boat regattas, hand-made art and physical strength competitions. Just south of the Arctic Circle sits the small native village of Uelen. The closest Eurasian settlement to North America, Uelen is mostly inhabited by Chukchi (along with some Yupik and Russian) and is known for its walrus tusk carvings. Visit the world's only museum of walrus ivory carvings and enjoy a carving demonstration. Archeologists have found artifacts of indigenous peoples here dating back to 500 BC. Visit Chukchi and Yupik villages whose residents still make their living hunting walrus, seals and whales. Meet the locals and hear their stories of their love for and strong connection with the land and the sea.

The Land of Fire & Ice
Part of the 'Pacific Ring of Fire,' Kamchatka boasts 414 glaciers and about 300 volcanoes, of which 29 are still active. This dramatically beautiful peninsula hosts the highest density of active volcanoes in the world, many of which rise an impressive 4,000 metres or more above sea level. The volcanic Kuril Islands consist of at least 160 volcanoes, 40 of which remain active. Exploring these islands by expedition ship offers the opportunity to land and hike across uninhabited islands and Zodiac cruise along rugged coastlines. Visit Krenitsyn Volcano on Onekotan Island, the world's largest volcano within a volcano. Born from the serene waters of the Ring Lake within the Tao-Rusyr Caldera, Krenitsyn is one of the natural sites of the 100 Wonders of Russia. Natural hot springs are found throughout the coastal Russian Far East. Swim and soak in some of these soothing mineral-rich pools, like Gil'mimyl Hot Springs on Yttygran Island, surrounded by exquisite scenery.

Fascinating Historical Sites
In Chukotka, explore the most significant and intriguing archaeological site in the Arctic. Believed to be constructed in the 14th century, 'Whale Bone Alley' derived its name from the large number of whale skulls and jaw bones erected along the beach. The site's origins and purpose, however, remain in debate. Land at Cape Dezhnev, the northeastern most point of the Eurasian continent. Wander through the derelict subterranean house remnants to the monument to Semyon Dezhnev. On Wrangel Island, walk in the footsteps of the last living Woolly Mammoths and Ada Blackjack – the 23-year-old Inupiat seamstress and sole survivor of Vilhjalmur Stefansson's ill-fated 1921 expedition to claim Wrangel Island for the British Empire. Discover remnants of whaling and fur trading stations in the Kuril and Commander Islands. On Bering Island, visit the site where Arctic Explorer and Commander Vitus Bering and his crew were stranded for nine months.

What our travellers are saying:
Wrangel Island: Across the Top of the World
Clearly and wholeheartedly I have to say that I LOVE Wrangel Island. This is nature expedition at its best… All logistics, food, accommodation, support on- and off-board the ship, professionalism and sympathy of the complete staff, from room service via the kitchen crew to expedition guides and leaders, not to forget the NZ based office crew, was just flawless, as usual. One cannot return from a Heritage Expeditions trip without immediately booking one for the coming year!
Gunther
Wrangel Island: Across the Top of the World
The polar bear encounters were something you would wait a lifetime for! There's no doubt that up close their habits are fascinating. We also appreciated the contact with the Chukchi people and their hospitality and entertainment. Then there were the snowy owls, snow geese, the myriad of shearwaters feeding in a sea full of whales, not to mention the walrus, seals and the tundra itself. Thank you to the guides - it is obvious that you live and breathe a love for the natural environment. And, thank you to the Captain and crew for their seamanship and for keeping us safe when embarking and disembarking from the Zodiacs. It's impossible to mention everything, but what a trip!!
Paul and Jacquie P.
Where Russia's Day Begins: Chukotka
The expedition was just FABULOUS!!!!! Rodney is a terrific leader and very professional in his role, with a real passion for the wilderness. The staff were outstanding, helpful, gregarious and we all thoroughly enjoyed the lectures and the sharing of experiences. Food was excellent! Doctor Amama is a true delight! I hope I have an opportunity to travel again on the Spirit of Enderby. Its quite a cozy little ship!
Ngaire
Russia's Ring of Fire: Kamchatka and Kuril Islands
What an incredible trip! This truly must be one of the last wildernesses in the world. The visit to Yankicha Island was a life changing experience. More than a million Crested Auklets accompanied by Whiskered auklets. We saw 15 species of alcids (including the rare Kittlitz's Murrelet and Japanese Murrelet), had a record breaking 14 Short-tailed Albatrosses, were confronted with catabatic winds of up to 80 knots/hour, had amazing sights of Rock Sandpiper, Grey-crowned Rosy Finch,Steller's Sea Eagle, 5 Blue Whales, 100+ Killer Whales, a suprising Grey Whale, 14 Sperm Whales, a Red-billed Starling, Black-billed Capercaillie – the list of species goes on. A huge THANK YOU to the outstanding Heritage team. Their adventurous spirit was amazing and made it possible to go where others would not dare to.
Dominique V.
Jewel of the Russian Far East: Kamchatka Coast
Having just experienced the most wonderful smorgasbord of wildlife on our recent trip down the Kamchatka Peninsula and Commander Islands, I wish to express our admiration of Samuel Blanc's skills as an expedition leader who lead his team effortlessly and tirelessly to achieve an outstanding outcome. Together with Captain Alex who was just as enthusiastic for us to get the most out of our sightings, the journey was memorable and hard to describe the wonders we witnessed.
Maria T.
Siberia's Forgotten Coast: Kamchatka Coast
From the moment we left Avacha Bay and a Tufted Puffin appeared out of the fog, we knew it was going to be a special trip. In those 2 weeks were spectacular views of Steller's Sea Eagle, multiple sightings of Brown Bears (safely from our zodiac!), and amazingly curious walruses. Not forgetting the thousands of seabirds, and seeing Orcas and other whales from the deck. The accommodation was comfortable and the food was excellent. The expedition staff made sure we all had great experiences. The birdwatchers' icing on the cake was seeing the Spoon-billed Sandpiper at its nesting ground in glorious summer plumage. The trip far exceeded expectations and we felt very privileged to be able to be part of it.
Barbara and David
COVID UPDATES
All guest funds are held in a separate trust account and only used for their future travel with Heritage Expeditions.
Heritage Expeditions continues to closely monitor COVID-19 pandemic, and the safety and wellbeing of its guests, expedition team and crew continues to be one of the company's top priorities.