Kayaking Available on Select Heritage Expeditions departures
The Spirit of Enderby heads to the most wildlife rich, unique and remote areas of the planet. Sea kayaking is a perfect way to explore the coastlines of the areas where we visit. A sea kayaking optional add-on is now available on selected expeditions in the South Pacific and the Russian Far East.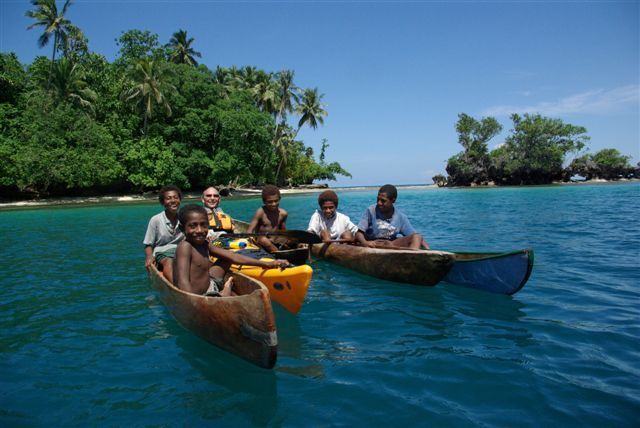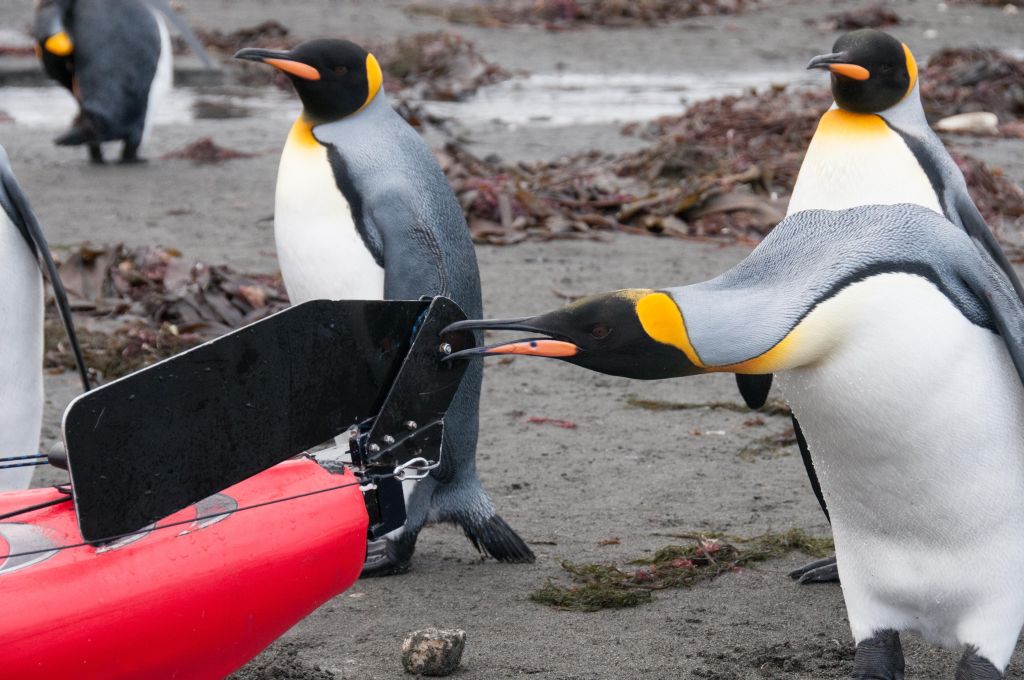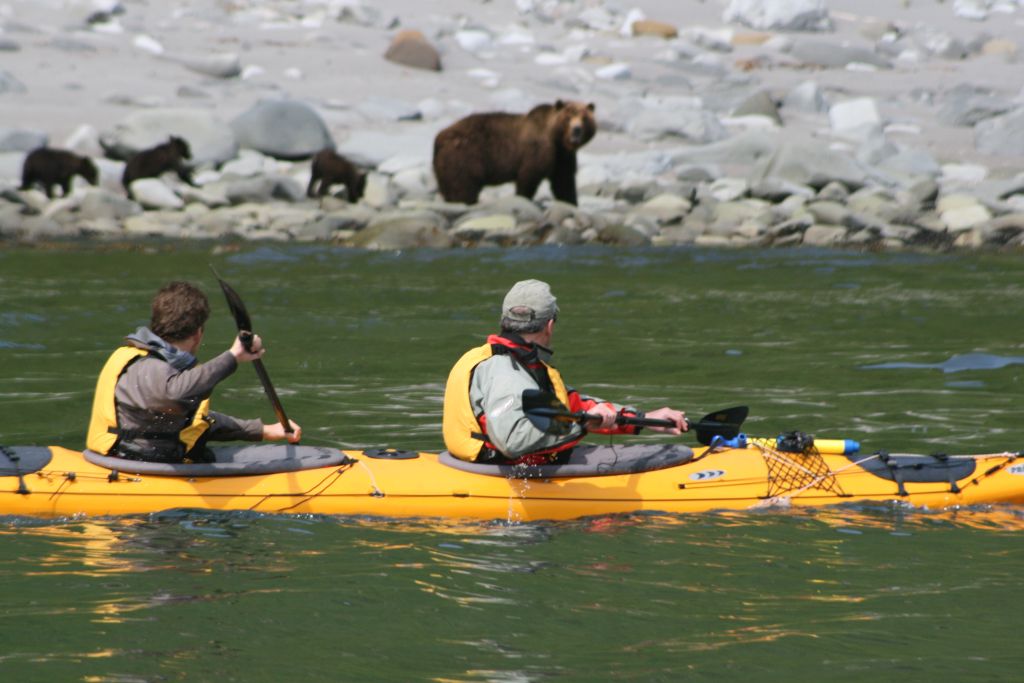 In the South Pacific we are often escorted by children in their dugout canoes. In the Far East of Russia, we cruise the ice edge on the lookout for the spectacular Ribbon Seal. Glide along the Kamchatka coastline looking for brown bears, orca and plentiful birdlife.
Join experienced kayaker Judd Hill as we launch our kayaks from the Spirit of Enderby which acts as a floating base camp for special excursions and shore landings. Judd has kayaked in many exotic locations including Fiji, Panama, Palawan, the Russian Arctic and the Russian Far East.
Cruising in a small group of about 6 to 10 paddlers and led by Judd, we will generally visit the same sites as the Zodiacs but be more independent and perhaps access areas not appropriate for Zodiacs. If the ship's schedule allows, it may be possible to do an extended day trip, taking our lunch with us. The coastlines offer a wide array of habitats and sea kayaking opportunities, from sandy bays to rugged cliffs against a backdrop of extraordinary floral displays. They are also perfect sanctuaries for nesting seabirds, fish and marine mammals, so each day brings new challenges and fresh experiences to our small band of kayakers. In the South Pacific, our kayaks are a source of fascination to the locals and a magnet for children who paddle their dug-out canoes out to join us and invite us back to their villages.
Our kayaks are easy to manoeuvre but you do need to have some experience to participate in this activity. Weather and ocean currents need to be considered when kayaking in this environment and negotiating them requires some skill. If you are a beginner we strongly recommend you take some lessons prior to the voyage. Add fitness, fun and another dimension to your expedition experience by joining the band of paddlers on one of these special expeditions.
Kayaking is available on the following expeditions:
Kamchatka and Kuril Islands: Russia's Ring of Fire - Explore the wildlife rich wilderness of the Kuril Islands and Kamchatka Coast of Russia. Kayaking Supplement $1025 per person.
Kamchatka Coast: Siberia's Forgotten Coast - glide along the the Kamchatka coastline, exploring inlets and lagoons as we travel north from Petropavlovsk-Kamchatskiy to Anadyr at $1050 pp.
Melanesia Discoverer - The waters of Papua New Guinea and the Solomon Islands provide the perfect opportunity for kayaking. Kayaking Supplement $995 per person.
Secrets of Melanesia - Solomon Islands and Vanuatu. Glide across the warm, tropical waters as the marine life plays underneath. Meet local children in dugout canoes and explore inaccesible islands. Kayaking Supplement $915 per person.
Contact us today for more details or to book your place.