Smooth Sailing for First Wrangel Island Voyage
8 July, 2019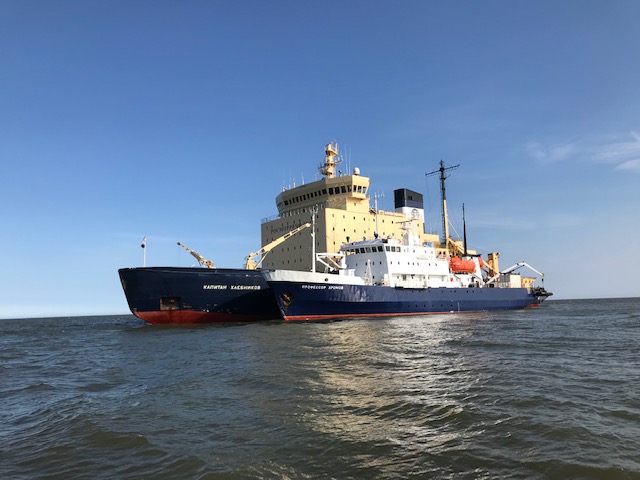 Image (c) A.Russ
Expeditioners on our first of three Wrangel Island expeditions for the season 'Chukotka: Where Russia's Day Begins' enjoyed an aquatic changing of the guards as the latest addition to the Heritage Expeditions fleet, legendary icebreaker Kapitan Khlebnikov (KK), took over from our flagship Spirit of Enderby (Professor Khromovo) in Anadyr today.
Spirit of Enderby cemented her status as a true, small expedition ship when she was dwarfed, anchored alongside her legendary big sister following the conclusion of her successful 'Siberia's Forgotten Coast' expedition and start of KK's maiden voyage for Heritage Expeditions.
With our expedition team getting KK ship shape, excited voyagers were welcomed and settled with time to explore this magnificent vessel before we set sail this evening. KK will cross the Arctic Circle, circumnavigate Wrangel Island (the world's Polar Bear denning capital) and sail along the wild North Eastern Siberian coastline and through Bering Strait on the 15-day voyage.