A Perfect Day at Sea with Whales and Albatross
13 December, 2018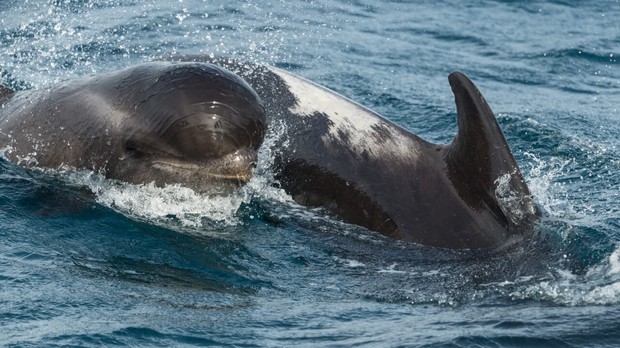 Image (c) Lisle Gwynn
"Pilot Whales on the portside" crackled over the PA as those not basking on Spirit of Enderby's decks dropped whatever they were doing and headed out into the glorious sunshine.
Obligingly spouting for the cameras, the small pod's undulating migration a reminder that even on sea days you never know what's ahead on the great Southern Ocean. Having calmed to a gentle, easterly roll, today was as good as it gets on the water down here and a brilliant start to our 'Beyond Fiordland' voyage. It has also helped those who hadn't acquired their sea legs the night before in getting out and enjoying the aerial antics of our sea bird escorts.
Marking our passage watching Southern Royal, Campbell Island and Black-browed Albatross spiralling our vessel, tipping their expansive wings to the water and flashing their wh ite undersides alongside mottled Cape Petrel cutting in just beyond reach and numerous species of Prion skimming the water's surface was both a privilege and a photographer's dream.
Prepped during the day for our upcoming adventure on Campbell Island, this unusually calm weather has allowed us to make excellent progress bringing our ETA forward to 0040 hours, when several expeditioners (all setting their alarms) will join us on the bridge for our arrival.