Mt Honey, Megaherbs and Albatross on Campbell Island
9 December, 2018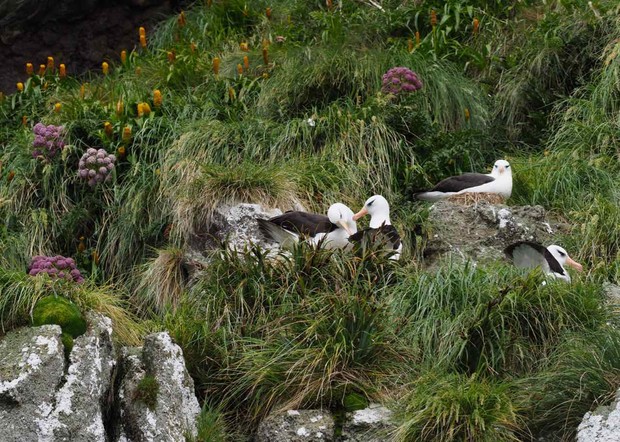 Image (c) Heritage Expeditions
Our last on-land adventure on Galapagos of the Southern Ocean expedition saw us further explore New Zealand's Subantarctic Campbell Island and Perseverance Harbour. Zodiac cruising, Col Lyall boardwalk and Mt Honey were all on offer today.
Setting off first, the early-rising Mt Honey walkers tackled the 540-metre peak following a hearty breakfast. Despite a light mist at the summit, they were all rewarded for their efforts with amazing views just below it, returning empowered having conquered the highest point on the island.
Our Col Lyall walkers enjoyed their morning among the busy Southern Royal Albatross nesting site and expansive fields of paintbox-coloured megaherbs. Zodiac cruising was also enjoyed by all with 3 Yellow-eyed Penguins spotted and some Light-mantled Sooty on nests almost at eye level found on the southern shores of Perseverance Harbour. After a quick stop to check out the Guinness World Records accredited 'loneliest tree in the world' (the only tree on the island) at Garden Cove, it was time to pull anchor for our return to Bluff.