Exploring Enderby Island
2 December, 2018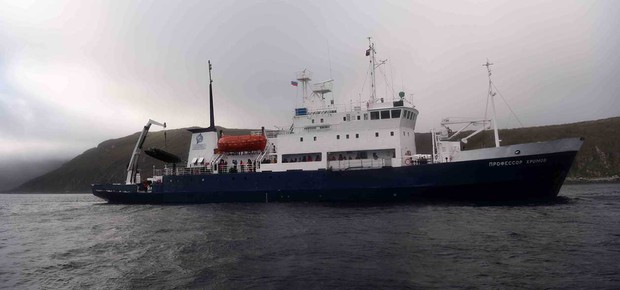 Image (c) K. Richter
Early morning drizzle failed to dampen what has to be one of the most enjoyable visits to Enderby Island, undoubtedly the jewel of the Auckland Islands, on Day 4 on our 'Galapagos of the Southern Ocean' voyage.
It felt like every Yellow-eyed Penguin that calls the island, named after the distinguished shipping family (much like our own trusty vessel Spirit of Enderby), home had come out to greet us as the rambunctious birds appeared everywhere we looked. Expeditioners also enjoyed spotting good numbers of the famous Southern Royal Albatross as well as the endemic Auckland Island Snipe and Teal, all proudly preening for our cameras.
With the early morning drizzle clearing to reveal magnificent floral displays radiating both their brilliant colours and intoxicating scents, half the group set off on the approximate 9-kilometre journey around the island spotting a range of wildlife, while the remainder were happy perched above the Sea Lion colony, watching the drama unfold, and exploring the Northern boardwalk and Sandy Bay areas.
Given the glorious afternoon/evening weather being offered we repositioned Spirit of Enderby down to Musgrave Inlet, enjoying a quick pre-dinner Zodiac cruise along the northern shoreline looking for our Rockhopper Penguin friends.
With light started to fade, and Light-mantled Sooty Albatross cruising above, we returned to the ship for supper and to excitedly recount the full day's adventures.