Epic Kamchatka Brown Bear Sightings
2 July, 2019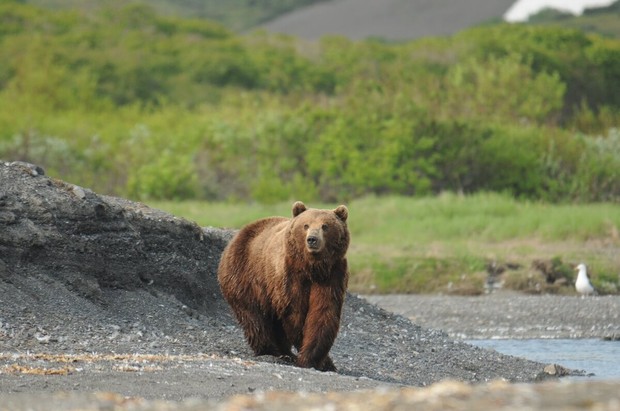 Image (c) A.Russ
The last three days Spirit of Enderby has been exploring the northern coasts of Kamchatka with expeditioners busy investigating this beautiful and seldom visited shore by land and Zodiac.
We have been treated to some impressive displays of birdlife from the seabird rich cliffs of Verkhoturova Island with its guillemots and Tufted Puffins through to the vibrant tundra where we have been searching for Spoon-billed Sandpipers.
The plants too have been putting on their own show with many in full bloom, but it is the Kamchatka Brown Bears that are sure to be among the most memorable of all and this voyage. We have been seeing an especially large number of them - a over 50 in the last 3 days - including some unforgettable close encounters watching the bears wandering the shoreline just metres away from our Zodiacs.