Cutting Ice at Inexpressible Island
29 January, 2019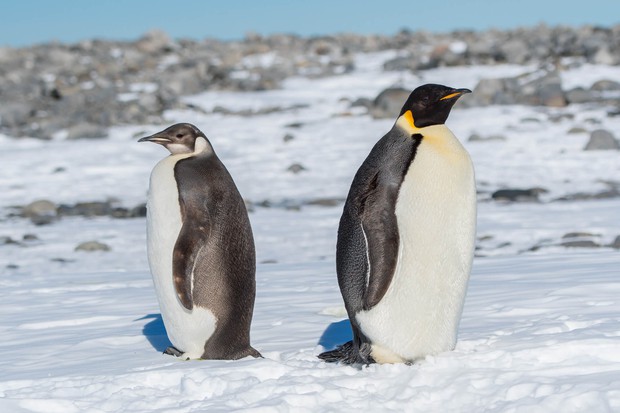 Image (c) Heritage Expeditions
Sailing up to Franklin Island in the early hours of the morning we are greeted with a spectacular sight - 98 per cent of the rugged landscape is cloaked in an ice cap which flows down to a beach filled with thousands of Adélie Penguins.
Dropping anchor we Zodiac cruise our way to shore, navigating a tight passage through the ice and land on the beach where we spend a rewarding morning among their antics. At the edge of the colony we observe two Emperor Penguins waiting out their moult and close to a dozen young Weddell Seals engaged in play and testing their strength.
With full memory cards we head back on board Spirit of Enderby where we spent the afternoon towards Terra Nova Bay and arrived after pushing through the ice in front of Inexpressible Island. However, with winds gusting up to 35-knots, we postpone our landing until the next morning.
Waking to even stronger winds we're reminded of the unpredictability of Mother Nature and the need for flexibility when expedition cruising. After our attempts to reach Italy's summer-only research station Mario Zucchelli (and its famed 'café espresso') are dashed by the sheer volume of ice the wind has Tetrised in front of the station, we return to Inexpressible Island.
Landing on the rocky frozen outpost, we walk over the waved carved corrugations in the ice on our way to explore the site of the historic winter ice cave of Scott's Northern Party with our on board historian David Harrowfield who, just last year, had a hill on the northern side of the island named after him in recognition of his life-long work on Antarctica. The alien landscape complete enormous boulders and jagged blue ice bustling with an Adélie Penguin colony, lazing Weddell Seals and the occasional curious Emperor Penguin combine for an unforgettable landing.