Brilliant Start to 'Siberia's Forgotten Coast' Expedition
26 June, 2019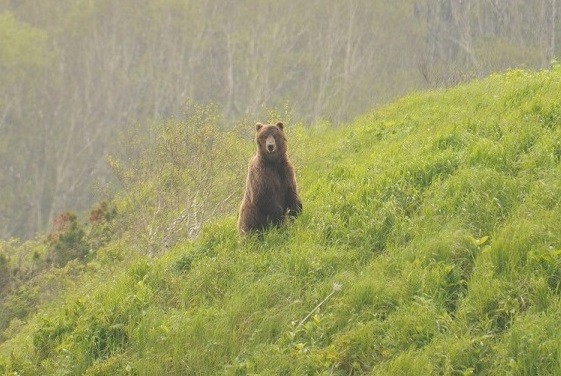 Images © A.Russ, Heritage Expeditions
Within an hour of yesterday's departure of Petropavlosk-Kamchatskiy the Spirit of Enderby was surrounded by a large pod of Orca. The third voyage in our Russian season 'Siberia's Forgotten Coast' was off to great start with at least 5 large male Killer Whales displaying their characteristic towering dorsal fins and an estimated 25 animals in total which put on a great show as they swam close by the ship.
Today has continued in the same vein with a calm morning greeting us at the Zhupanova River where, during our 3.5 hours Zodiac cruising, we were rewarded with sightings of 5 Kamchatka Brown Bears, an impressive haulout of Largha Seals and some stunning views of Steller's Sea Eagles.
Returning to our trusty expedition vessel Spirit of Enderby for lunch, we set sail for the Commander Islands, our destination for tomorrow, and enjoyed spotting several Sperm Whales and an introduction to the wildlife of the Russian Far East by our on board expert Dan Brown.