Crossing Paths in Anadyr
08-07-2019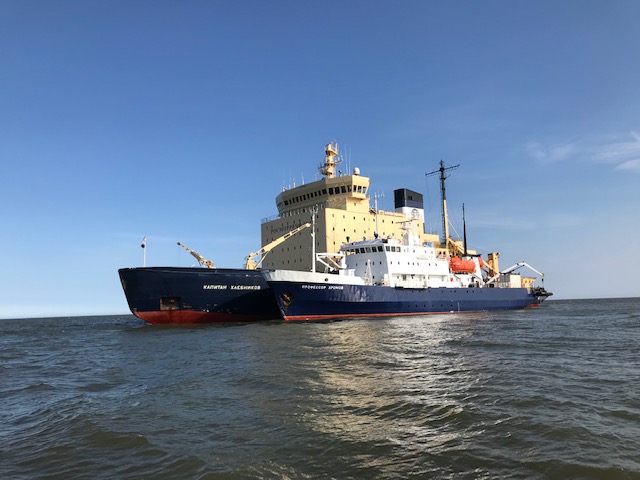 Image (c) A.Russ
The busy comings and goings of Russia's Far Eastern Port of Anadyr included Heritage Expeditions' polar expedition vessel Spirit of Enderby (Professor Khromov) and iconic Russian icebreaker Kapitan Khlebnikov crossing paths yesterday.
Spirit of Enderby cemented her status as a true, small expedition ship when she anchored alongside her legendary big sister following the conclusion of her successful 'Siberia's Forgotten Coast' expedition and start of Kapitan Khlebnikov's maiden voyage for Heritage Expeditions' first of three Wrangel Island expeditions 'Chukotka: Where Russia's Day Begins'.
Kapitan Khlebnikov will cross the Arctic Circle, circumnavigate Wrangel Island (the world's Polar Bear denning capital) and sail along the wild North Eastern Siberian coastline and through Bering Strait on the 15-day voyage.
Category:
Heritage News